Global Institute for Water Security
#1
IN WATER RESOURCES RESEARCH IN CANADA
#18
IN WATER RESOURCES RESEARCH GLOBALLY
5
AMERICAN GEOPHYSICAL UNION FELLOWS
5
ROYAL SOCIETY OF CANADA RESEARCH FELLOWS
$263.5M
IN RESEARCH FUNDING OVER 7 YEARS
Global Water Futures
Led by the Global Institute for Water Security, Global Water Futures is the largest and most cited freshwater research program in the world. The program will provide governments, businesses and communities with the risk management tools they need to tackle threats to Canada's water supply and quality.
Canada 150 Research Chair
GIWS is led by Executive Director Jay Famiglietti, Canada 150 Research Chair in Hydrology and Remote Sensing, a researcher dedicated to enhancing our reputation as a global centre for science and innovation excellence.
World Water Day
Water for All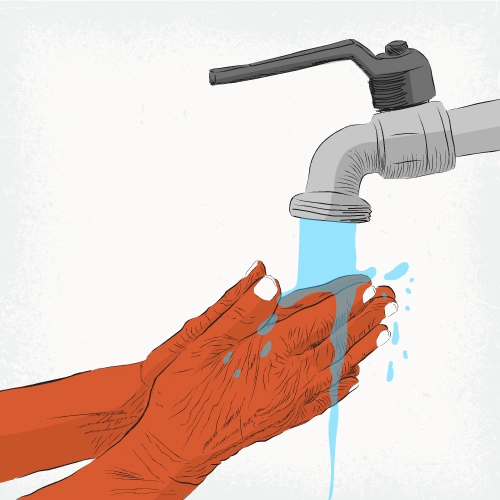 UN-Water's World Water Day is about focusing on the vast importance of water. This year's theme, 'Leaving no one behind', encompasses the 2030 Sustainable Development Goals: Water for all by 2030. Although today, billions of people are still living without safe water - their household, schools, workplaces, farms and factories struggling to survive and thrive.  
 Join the Global Institute for Water Security (GIWS), March 22 in Convocation Hall from 1 - 5 pm, as we support and amplify the need to address the reasons why so many are being left behind.
Live Webcast: What Is the Future of Water? - March 22, 2019
Join the Pew Charitable Trusts and The National Academies Friday, March 22, at 9 am EDT/ 8 am CST, for a live discussion on the future of water, and what can be done.
The discussion will feature three contributors from the latest issue of 
Pew's Trend magazine
, including 
GIWS Executive Director, Jay Famiglietti
, on the future of this valuable, finite resource. 
Join us!
Usask has developed one of the strongest interdisciplinary water research communities in the world - come work, study and learn with us!
GIWS Students
GIWS Students group 
organize events centered on various water themes to encourage collaboration, leadership, research, and networking. 
Videos
How fast is fast?
Losing Our Cold
GIWS Launched 2011
Since the launch in March 2011 with a $30 million CERC grant to a remarkable $249.6 million research programme by June 2017, GIWS has been on an incredible journey and achieved exponential growth in stature.
Saskatchewan River Basin
The Saskatchewan River Basin represents a key research focus of GIWS and is a major water resource for three prairie provinces. It is recognized by the World Climate Research Program as a Regional Hydroclimate Project.