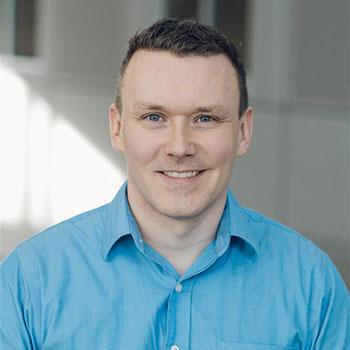 MFA is an extra layer of security, requiring the use of two or more independent items to verify your identity, such as entering a code that is texted to you when accessing university systems.
To protect your account and university systems and information from being compromised, all staff and faculty are required to set up MFA by May 31, 2021.
Q: How do I get prepared to set up MFA?
JY: I recommend first looking at how you access your account and what systems you use. For example, what university systems or applications do you currently access on your personal devices? Microsoft applications such as Outlook, OneDrive and Teams on personal devices will prompt you to verify yourself after setting up MFA. Third-party email applications, such as the Gmail app or iPhone Mail app, will need to have your account removed and added back.
Also, To ensure that your setup is as seamless as possible, you'll want to perform any pending updates on your devices before proceeding.
And finally, Set aside some time. It's best to get it completely set up in one, uninterrupted go, rather than to start and stop the process.
Q: How long will it take to set it up?
JY: If you only use a university-managed device, such as a university laptop to access your USASK account, it can be done in as little as five minutes.
If you're using a personal computer or phone to access your university account, it may take up to 30 minutes with some of the additional steps that are involved. If you've linked your account to a non-Microsoft service, such as your phone's mail app or Gmail rather than the Outlook app, you'll need to unlink that account and link it again.
Q: What happens if I encounter an issue with MFA?
JY: Contact us at IT Support Services. Whether you need help with the setup or encounter a problem afterward, IT Support Services is here to make sure you have access to your account.
Q: What differences will I notice once MFA is activated on my account?
JY: After you set MFA up, you will get an initial prompt to verify your account on personal devices that access any O365 services. You may also receive an additional prompt every 90 days or so to maintain a secure connection.
MFA is also required each time you log into MyProfile in PAWS, and whenever you try to access your account from a new browser or device. Depending on what university systems or services you use, your interaction with MFA may differ.
Q: How does MFA help me?
JY: MFA is an added layer of protection for your information and the information of other members of the university. When accounts are compromised, they are often used to gain access to other accounts or systems within the university. By setting up MFA, you are helping protect everything from emails to confidential research and financial information at the university.
To keep USask safe, make sure you set up MFA by the May 31, 2021 deadline.
Feeling unsure or just want some extra guidance?