USask Alerts is the university's mass notification tool that will send alerts in situations that pose an immediate safety or security risk to campus.
Alert channels
In the event of an emergency or safety concern on campus, alerts will be broadcast using the following communication channels.
Desktop Alerts
Alerts will be sent to USask-managed computers
Email
An branded email will be sent to your USask account
Single source of information
When an alert is sent out, the USask Alert system will generate an accompanying web page that will act as the single source of information. This page will be hosted by AppArmor (the mass notification system supplier) on their servers. Alerts to your computer desktop, text messages, email and push notifications to the USafe app point to this page for all the details we have available for you.
The aim is to get you the information you need to make informed decisions, which means you may receive multiple alerts within the span of a few minutes.
Each time a new alert is sent, a new source of information page will be generated. We encourage you to pay attention to the date and time stamp on the alert so you know when it was sent.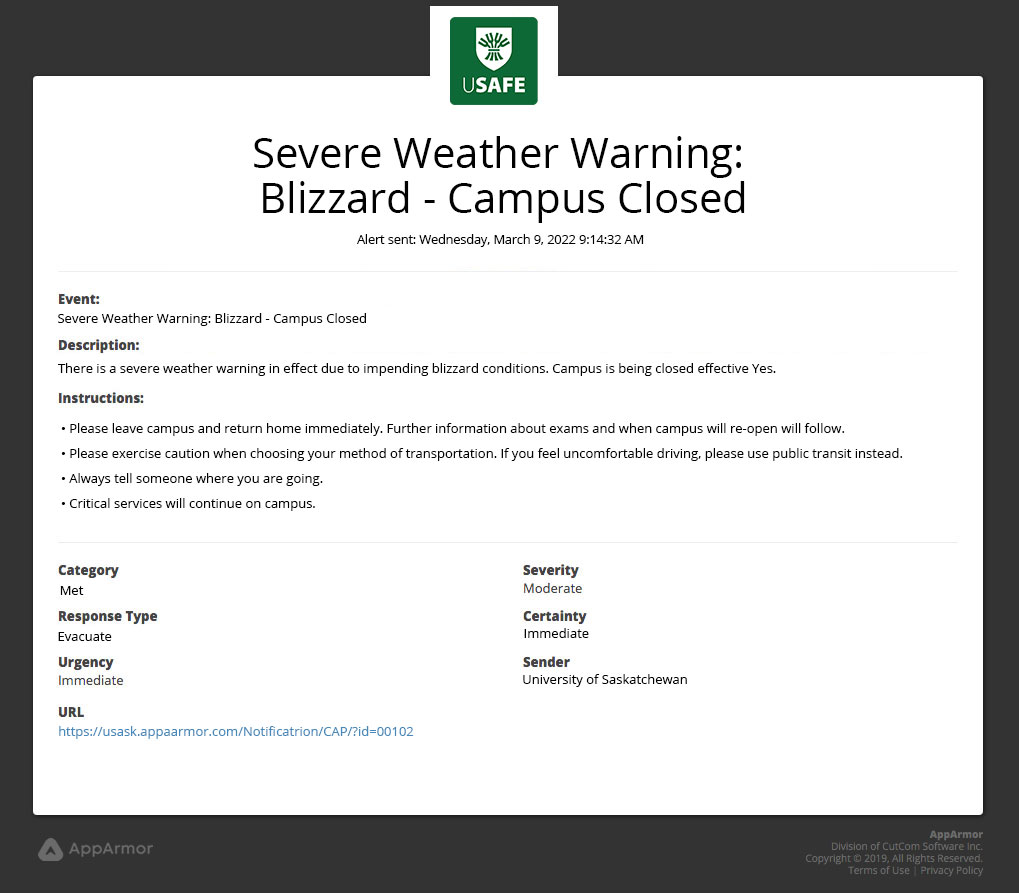 USafe app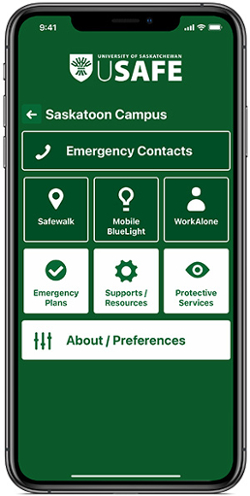 Download the USafe app today to receipt USask Alert messages to your phone.
You will need to enable push notifications on the app to receive USask Alert messages.